The recent ZKTeco and Security Systems International Ltd (SSIL) partners event was a huge success, with attendees from across the security industry gathering to learn more about the latest innovations in biometric security technology. The event was held on March 22nd, 2023, and featured presentations from ZKTeco representatives and by Security Systems International Limited (SSIL) CEO.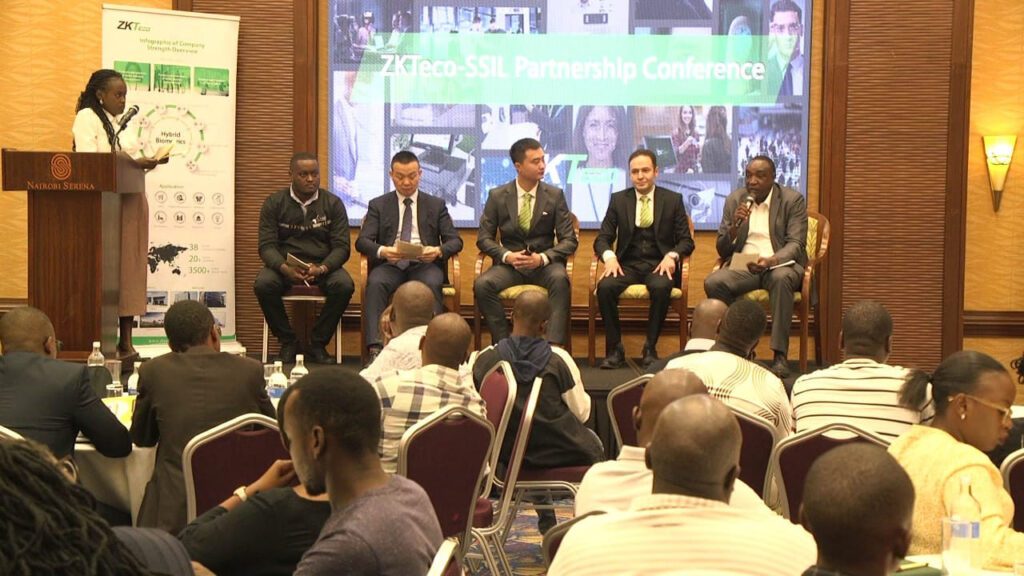 ZKTeco Session
The event was primarily focused on showcasing the various product categories offered by ZKTeco, a leading provider of security and access control solutions and forging ways of partnering with the various industry key players in different sectors. Representatives from ZKTeco highlighted their offerings in categories such as biometric access control such as ZKBioCVSecurity, time and attendance systems, vehicle and entrance control solutions and video surveillance and the new high-end Armatura solution.
One of the highlights of the event was the question and answer session, where attendees had the opportunity to ask ZKTeco representatives about their products and solutions. There were several questions on the customization of ZKTeco solutions, and how they can be tailored to meet the specific needs of different organizations.
Another hot topic was the integration of ZKTeco solutions with other brands. Attendees were curious about how ZKTeco's products can be integrated with other security solutions to create a more comprehensive and effective security system.
Safety from hacking for cloud-based solutions was also a concern among attendees. ZKTeco representatives assured the audience that they take security very seriously and employ the latest encryption and security protocols to keep their cloud-based solutions safe from hacking and other cyber threats.
In addition to the presentations from ZKTeco representatives, the event also featured a speech from SSIL's CEO, who spoke about their partnership with ZKTeco as a leading distributor of their products. The CEO highlighted the benefits of partnering with ZKTeco, including their innovative solutions, strong customer support, and commitment to quality.
High performing businesses in the previous year 2022 were also awarded with certificates for their exceptional support and contribution and collaboration with SSIL and ZKTeco as a whole. These included resellers, project technicians and installers and key stakeholders. They were echoed for their continued contribution to the expansion of ZKTeco solutions in the East African market.
Overall, the ZKTeco and SSIL partners event was a great success, providing attendees with valuable insights into the latest developments in security technology. With ZKTeco's innovative solutions and SSIL's strong distribution network, the future of the security industry looks bright.