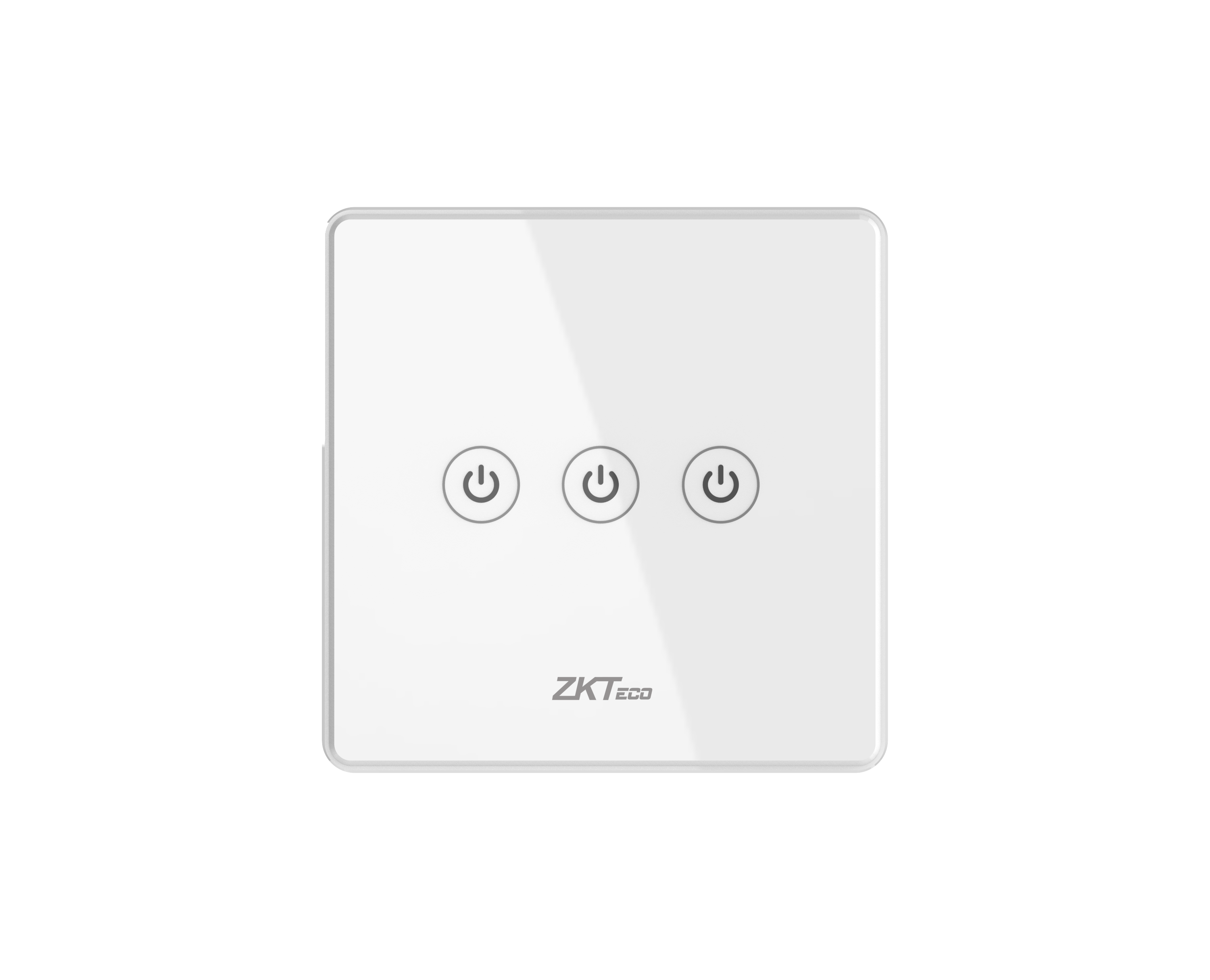 SW1-Series is Wi-Fi Smart Light Switch for home security, it can set all the lights for an entire room with a single  touch, set the light on/off on schedules, thus you can enjoy a bright morning, and never go back to dark house  at night. Set a timer, you don't need to worry about forgetting to turn it off when you are outside.  
With the all-in-one smart home platform app ZSmart, you can control your home light from anywhere, control  multiple light switches together, manage the status of the lights. Most importantly, the switch can work with  Alexa and Google home devices, when your hands are holding something or busy cooking, just say the  commands and enjoy hands-free voice control, instead of walking around to turn it on.  
SW1-Series will perfectly suitable for smart home, especially for apartment or villa.
ZKTeco East Africa is a leading provider of biometric verification technology solutions in the East African region. The company has established a reputation for offering innovative and reliable solutions that cater to the unique needs of various industries.
One of the key areas where ZKTeco East Africa has made significant inroads is in access control. The company provides a wide range of access control solutions, including fingerprint and facial recognition terminals, RFID card readers, and other related products. These solutions have helped organizations in the region to enhance security and convenience in various applications, such as office buildings, banks, schools, and government facilities.
Another area where ZKTeco East Africa has made a significant impact is in time and attendance management. The company offers advanced time and attendance systems that use biometric verification technology to accurately record employee attendance. This has helped organizations to streamline their payroll processing and reduce the risk of time theft and fraud.
One of the key strengths of ZKTeco East Africa is its commitment to delivering high-quality products and services. The company has a team of experienced technicians who are dedicated to providing technical support and training to its customers. This ensures that customers receive the best possible support and are able to make the most of the solutions they have purchased.
Overall, ZKTeco East Africa has established itself as a leading provider of biometric verification technology solutions in the region. Its products and services are designed to meet the needs of various industries, and the company's commitment to innovation and reliability has earned it a loyal customer base. If you are looking for advanced and reliable biometric verification technology solutions in East Africa, ZKTeco East Africa is the company to partner with.
Links http://digitalmediakenya.co.ke
.