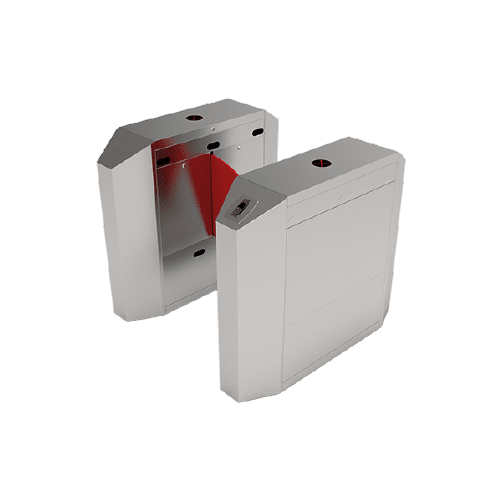 The FBL2000 Pro is a single lane flap barrier turnstile  series designed for smooth and silent operation and  draws very little power. It's made of stainless steel which  makes FBL2000 Pro highly durable.
ZKTeco East Africa is a leading provider of biometric verification technology solutions in the East African region. The company has established a reputation for offering innovative and reliable solutions that cater to the unique needs of various industries.
One of the key areas where ZKTeco East Africa has made significant inroads is in access control. The company provides a wide range of access control solutions, including fingerprint and facial recognition terminals, RFID card readers, and other related products. These solutions have helped organizations in the region to enhance security and convenience in various applications, such as office buildings, banks, schools, and government facilities.
Another area where ZKTeco East Africa has made a significant impact is in time and attendance management. The company offers advanced time and attendance systems that use biometric verification technology to accurately record employee attendance. This has helped organizations to streamline their payroll processing and reduce the risk of time theft and fraud.
Links http://digitalmediakenya.co.ke
.