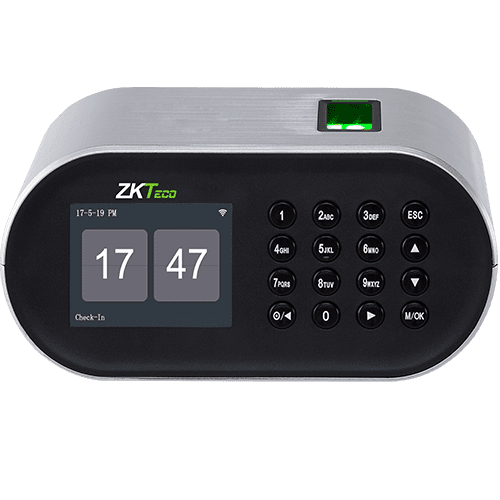 D1 Tabletop Terminal is specially designed for table or counter use (80-140cm). With fingerprint sensor placed on top of terminal, it enables all-directional fingerprint reading for the convenience of attendance. Z-ID high sensitivity fingerprint sensor provides faster and more accurate fingerprint verification. With built-in detachable battery lasting for up to 8 hours, and micro-USB power supply for power bank (minimum 2A) connection, there are no more worries for lacking power sockets supply.
Learn more about this device.
ZKTeco East Africa is a subsidiary of ZKTeco Co. Ltd. that operates in the East African region. We biometric and security solutions to customers in countries such as Kenya, Tanzania, Ethiopia and Southern Sudan. We offer a wide range of products, including time and attendance systems, access control systems, entrance control systems, smart locks, and video surveillance systems. These products are designed to provide accurate and secure identification and authentication solutions to various industries, including government, finance, healthcare, education, and retail.